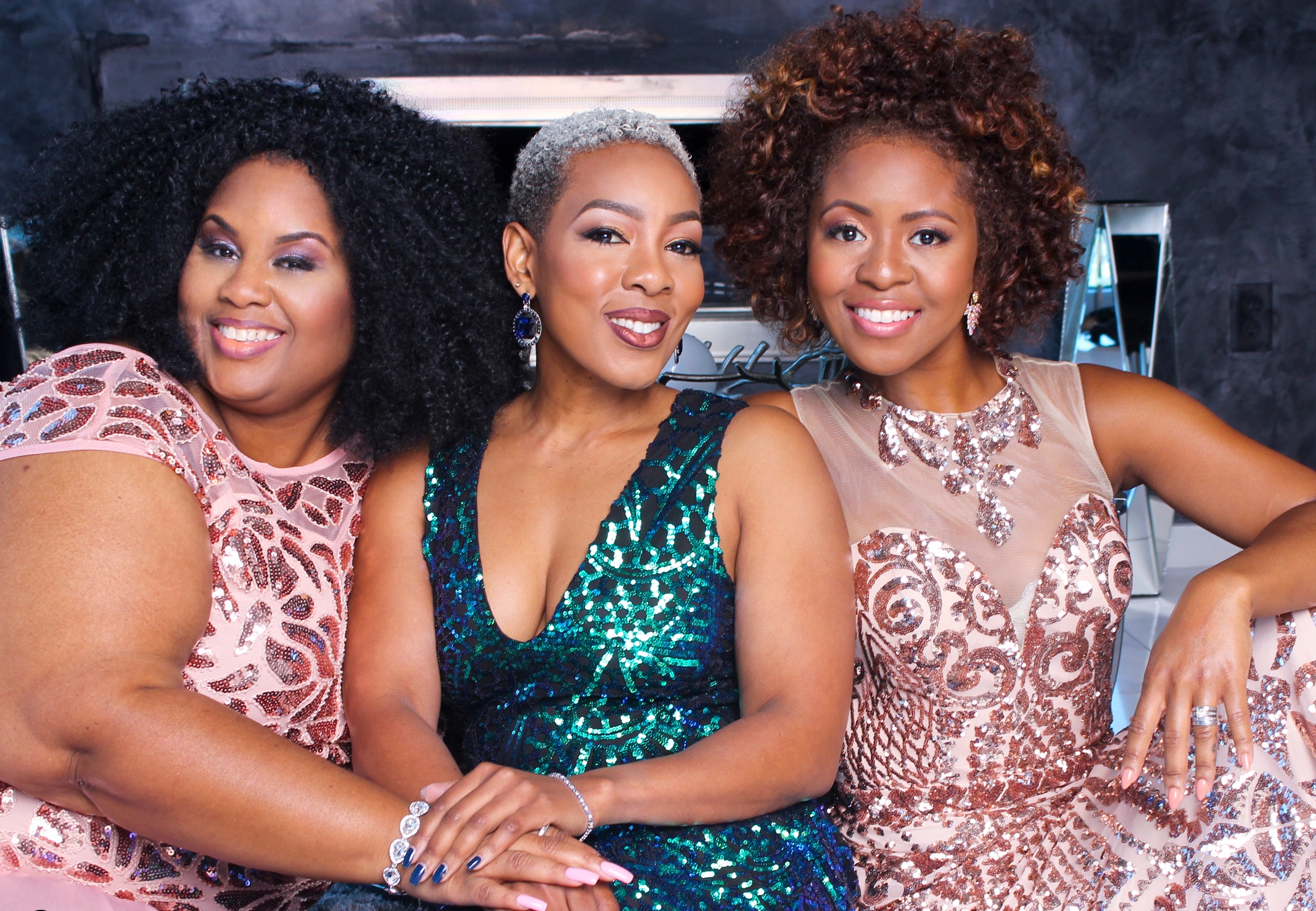 Ready Woman Weekend
2020 Atlanta GA
Dear Ready Woman Partner…
As you may have heard, Nekisha Michelle International, will be hosting our annual Ready Woman Weekend Dating & Relationship Experience, "The Plus Side of Love" this new year.

This exciting event will take place from January 23-25 at Hotel Indigo Vining's in Atlanta, Georgia. We have many expert speakers that will fill the agenda and I am honored to invite you to participate in this experience as a highly requested vending partner.
The fee to be a vendor at Ready Woman Weekend Experience is $127 and must be paid in full by September 4, 2019 to secure your spot.
Due to the enormous response, the spaces are on a first come first pay system.
We are only looking for 12-15 UNIQUE and professional vendor partners to cater to our plus-size female market.
PAYMENTS:

Payments will be collected through PayPal on this page. There is an option for a deposit, however if someone from your same industry pays in full, your deposit will be returned to you and you will go on a waiting list in case the partner from your industry is unable to attend the experience.
Please NOTE all payments are final except for multiple industry payments. The last partner prospect will be returned the full payment.

Once you have paid, please email a PROFESSIONAL picture (No selfies this is a classy event), brief bio, logo and link to your product page or website to be included in marketing.

WHAT TO EXPECT:

Vendors will be open during breaks (optional) and in the evenings from 5-10pm on Friday the 24th and Saturday the 25th.
We will need one free gift from you to use as a give-a-way during the weekend activity.

As a vendor you will also receive:
6-8ft table, tablecloth and 2 chairs

One Ticket to attend the event seminars

Affiliate Link to share and earn income when people purchase a ticket through your unique link

Inclusion & Participation in marketing

Exclusivity to your industry (No one else in your industry will have a space competing with you)

Vendor partner conference call (tbd)

Vendor partner meet & greet (tbd)
The cost of being a vendor does NOT include a hotel room however you are eligible to receive a special rate if you choose to stay the weekend.
Please direct your email, concerns or questions to Carla Lindsay, Director of Events at
support@nekisha-michelle.com
We look forward to your participation, excitement and the best representation of your amazing product or service in January 2020.

TAKE A LOOK AT READY WOMAN
LOS ANGELES, CA 2018
Bliss & Blessings,
Nekisha Michelle Kee
Event Executive Producer
Nekisha Michelle Kee, MSW is the only plus-size matchmaker in the world. She is known as Plus-Size Love Doyenne. Nekisha is a professional speaker, television personality, business owner, author and producer.
She has a social media following of over 12,000 fans across all platforms combined.

Her mission is to support plus-size women and women with challenged backgrounds in becoming Ready Women who make themselves a priority, learn to select the right life partner, create sexy healthy relationships and happy successful lives without fear and overwhelm.